Challenge
· A national manufacturer of Architectural Panels was looking for a way to provide their customers with custom colors having superior durability.
· There was also a need for standardized colors that were outside the color gambit possible with their current process.
· The company needed a partner who had technical color expertise, knowledge of pigments, and application abilities to process wide width material.

Solution
· The Architectural Panel manufacturer turned to Color Communications (CCI) to meet this need.
· CCI used its extensive knowledge of Automotive pigments and coatings to develop an entirely new product line for this application.
· CCI undertook a 2-year development commitment coordinating with suppliers and the client on process standardization and product durability testing of the new product line.

Results
· CCI has consistently delivered on tight timelines, even during peak periods.
· Ongoing color accuracy, product durability, and quality requirements regularly meet or exceed the customer's specifications.
· The CCI product has become a part of the Architectural Panel manufacturer's patented process.

| | | |
| --- | --- | --- |
| 200+ | >400,000 | >100 |
| Colors Offered | Sq. Ft. Delivered | Site Locations |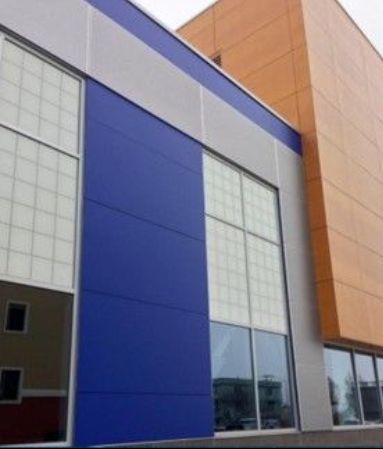 ---