If you require color charts for paint, CCI can provide you with accurate color representation.
We define quality as a product or service that matches our highest standards and exceeds the customer's expectations.
Quality affects the performance, cost and time of our products. It influences everything we do and say.
We treat our staff as we treat our customers: with respect, concern and fairness, and this is reflected in the quality of product you receive.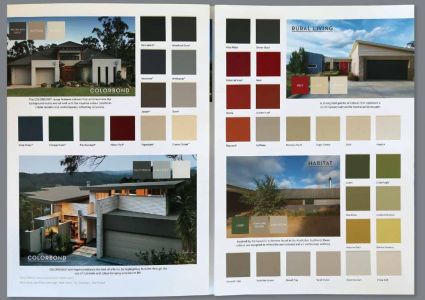 ---
WaterColors
The Industry's only Water-Based, Low V.O.C. Coating System
Color Communications exculsive Watercolors TM paint formulations are used in 98% of our decorative color tools. These specially engineered water-based coatings are formulated by us, and provides superior performance over solvent-based lacquer alternatives while reducing the impact on the environment.
Quality and Consistency
Consistant accurate pigment alignment eliminates drift to ensure run to run consistancy
Eliminates need for color standard maintence for reduced lead times & express freight savings
Our color quality protocols correlate spectrophotometers, pigment alignment and maximum allowed color tolerance though weekly BT readings
Superior colorfastness, non-yellowing & mar resistant
Environmental Benefits
325,000 gallons of water-based coatings used annually
Mercury & Lead Chromate free
812 tons of VOC eliminated per year
Natural Gas savings are equal to heating 900 homes for 12 months.
Recyclable
Eliminates paper dust
5,500 tons of product can be recycled = 153,000 cubic feet of land fill space = 137,500 trees a year saved.