Challenge
· SDI Displays Ltd., a specialized Retail & Hospitality Agency, needed a color tool to provide accurate color standards to enable manufacturers to create mannequins in the correct colors and finishes.
· Previous attempts to find a vendor capable of producing this with sufficient accuracy were not successful.

Solution
· SDI Displays Ltd. approached Color Communications Europe (CCE) to meet their exacting requirements. CCE created a fan deck tool to meet these needs.
· CCE matched and coated each color to the color standards, achieving high color accuracy
· Color applications included gloss, satin, matt, standard and special metallic colors.
· Attention to detail was paramount and required the CCE production team to use specialized non-smudge gloves to avoid surface contamination when handling the soft touch lamination covers

Results
· CCE dispatched full order quantity to the customer on budget.
· Color accuracy and overall presentation of the fandeck was extremely well received and customers were delighted with the final result.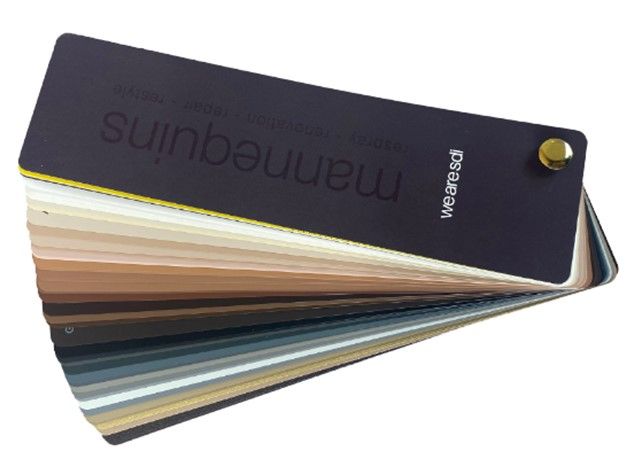 ---