Challenge
· A national paint manufacturer / retailer saw an opportunity to provide customers with color stain samples using real wood.
· The company required that color stain samples be accurate and uniform across a range of different wood substrates.

Solution
· The national paint manufacturer selected Color Communications Innovations (CCI) to meet this need.
· CCI created a color card and fan deck using real wood substrates. The color and substrate consistency between color card and fan deck was an important challenge that CCI was able to meet.
· CCI selected the optimal wood substrates that best matched the wood samples used on the actual in-store display.
Results
· CCI exceeded client expectations related to the ability to deliver high quality color samples across wood substrates.
· The paint manufacturer / retailer was very pleased with the color match accuracy provided by CCI.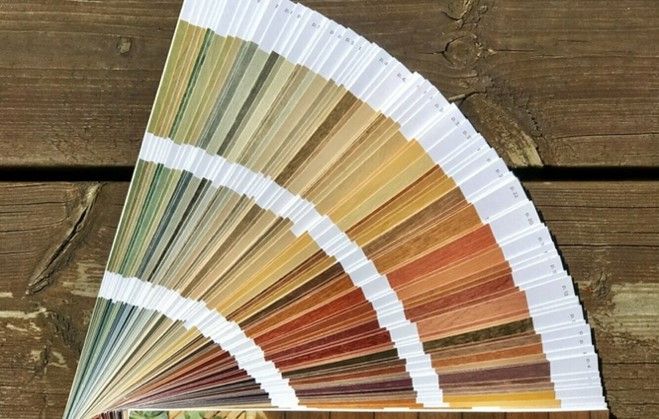 ---